The key factors in the foundation of AStri in 2004 are passion for music, experience and know-how.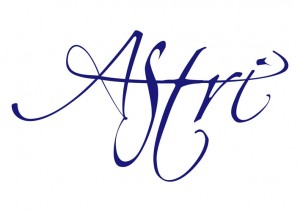 AStri Audio C3
A dynamic team of professionals collaborate to make today's company successful:
– General Manager Mr. Alberto Sabbatini, AStri inventor, founder and promoter. Experienced Marketing Consultant for Car and PA world leading companies, with a passion for music, woodwork and industrial design;
AStri Audio Le C2.2 in a listening room
- acoustic R&D Manager Mr. Giuliano Nicoletti, a well-known speaker designer, experienced in analysis systems as Klippel, Mls, Clio and FEM modeling.
AStri Audio, detail of model C2.2
- a well-experienced hi-fi products designer, who supervises mechanical design, engineering and industrialization, by using the ultimate CAD-CAM softwares;
AStri Audio stand model C 2 72
- a Quality Control Manager who guarantees a correct step-by-step procedure management from the start to the final output;
AStri Audio, C2.2SE – detail of the base
- two qualified technicians, who check every stage of manufacturing and assembly with the utmost craftsmanlike care, efficiency and skill.
 AStri Audio  H.T. System AStri and Qt line
AStri Audio Le A3 in a living room
The company is located in Belforte del Chienti (MC) – Italy, within an old-standing artisan area.
AStri has established effective partnerships with diverse successful Italian companies: design agencies, woodworkers, speaker manufacturers, craftsman workshops and machine shops, all sharing a passion for quality. We are proud to label each and every product from AStri as "Hand made in Italy".
AStri Audio, entry level loudspeakers AStri A
AStri was founded for those who want no-compromise technical specification and want to be the owners of an outstanding object of art of unrivalled design and emotion.
 AStri loudspeakers and acoustic panels orrection
Linearity, efficiency and power are just some of the key factors needed to catch the smallest nuances of sound reproduction. Naturalness, instrumental presence, environmental rebuilding and the full immersion into the acoustic scene are also a must. AStri performs this magic and meets these needs in full observance of the "…no limits emotion…" concept.
 AStri Audio C3 playing in a fair
Location and structure of the work area, and machines that allow precise constructive standards are important  to obtain quality products.
AStri Audio.  Sabbatini controls each item
AStri Audio.  Work Processing of C3
 AStri Audio.  C3 Cross Over 
AStri Audio. Aries work processing
AStri's engeneer at work